Award Winning Custom Home Builder
The 2023 Greater Tulsa Parade of Homes includes builds throughout cities in the Tulsa area, including Bixby, Broken Arrow, Catoosa, Claremore, Collinsville, Coweta, Glenpool, Jenks, Owasso, Sand Springs, Sapulpa, Skiatook & Tulsa. This year's parade will include over 100 homes from more than 50 of Tulsa's talented builders. Highlighting the latest new neighborhoods in the Tulsa area. This year's parade is sponsored by Samsung & Arvest Bank. The parade is set to start Saturday, June 17th, and last till Sunday, June 25th, homes are open from 1 pm to 7 pm every day, and admission is completely free. Some of the top builders include Abbey Homes, Cobblestone Homes, and True North Homes you can check out some of their builds here.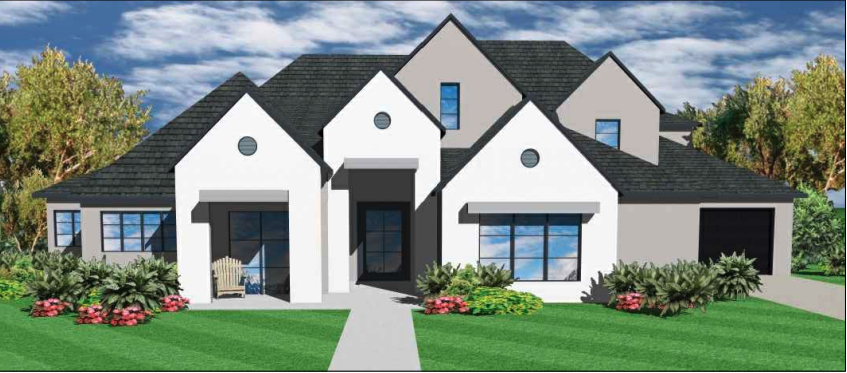 This eye-catching, contemporary home is sure to stun with its functional floorplan and luxury design. Over 5,446 square feet of functional living space including a media room, complete with vaulted ceilings, full-sized kitchen, and an oversized pantry. This home sits on the golf course in the beautiful Wyckford edition located in Forest Ridge. This home comes equipped with high end finishes, a screened-in porch including an Outdoor Kitchen Area, Thermador appliances and features a private patio off the Master Bedroom. Don't miss the opportunity to see this home, its modern design, and spa-like outdoor living with turf landscaping and pool. This home is HERS rated and Energy Star Certified.  
This transitional style home is located inside Stone Canyon's gated and most exclusive neighborhood, The Bluffs. This five-bedroom luxurious home has the amenities needed to entertain your friends, family, and loved ones. It features high-end Monogram, GE and Kitchen Aid appliances, a five-car garage that detaches into an RV garage, and a game room. When you make your way outside you will be met with a custom Artisan pool, outdoor kitchen, and large elevated deck and front porch. Design provided by Christen Heath with Blue J Home. 


This two-story home is impressive at 4,243 square feet. It is complete with four bedrooms, a gaming/TV room, a saferoom and game room
located
on the second floor. This house features KitchenAid appliances, an oversized pantry with full-size refrigerator and microwave and an open dining area.
Don't
miss the opportunity to see this grandiose home
located
in the prestigious Wood Hollow neighborhood. This home is HERS rated and Energy Star Certified. Lastly, this home is loaded with designer touches throughout. 
We take pride in providing the Tulsa area with high-quality luxury homes. All of our builders only use top-quality materials and do not take any shortcuts. Using the industry's best practices we build every home with precise craftsmanship, all of our Tulsa Parade of Homes entries are no exception. Built in Tulsa's most sought-after neighborhood additions, these homes are both practical and luxurious. We let our work speak for itself, in last year's Parade of Homes we earn over 5 awards for our workmanship. You can check out a list of all our builds for 2022 here.

Quality
We take pride in building top-quality homes for the Tulsa area.

Efficient
Our goal is to deliver the highest quality builds in a timely manner.

Custom
We take every minute detail into account when crafting our homes.

Luxury
Our homes are always built with both luxury and functionality in mind.
Bringing Your Dreams To Life