Award Winning Custom Home Builder
The 2022 Greater Tulsa Parade of Homes includes builds throughout cities in the Tulsa area, including Bixby, Broken Arrow, Catoosa, Claremore, Collinsville, Coweta, Glenpool, Jenks, Owasso, Sand Springs, Sapulpa, Skiatook & Tulsa. This year's parade will include over 100 homes from more than 50 of Tulsa's talented builders. Highlighting the latest new neighborhoods in the Tulsa area. This year's parade is sponsored by Samsung & Arvest Bank. The parade is set to start Saturday, June 18th, and last till Sunday, June 26th, homes are open from 1 pm to 7 pm every day, and admission is completely free. Some of the top builders include Abbey Homes, Cobblestone Homes, and True North Homes you can check out some of their builds here.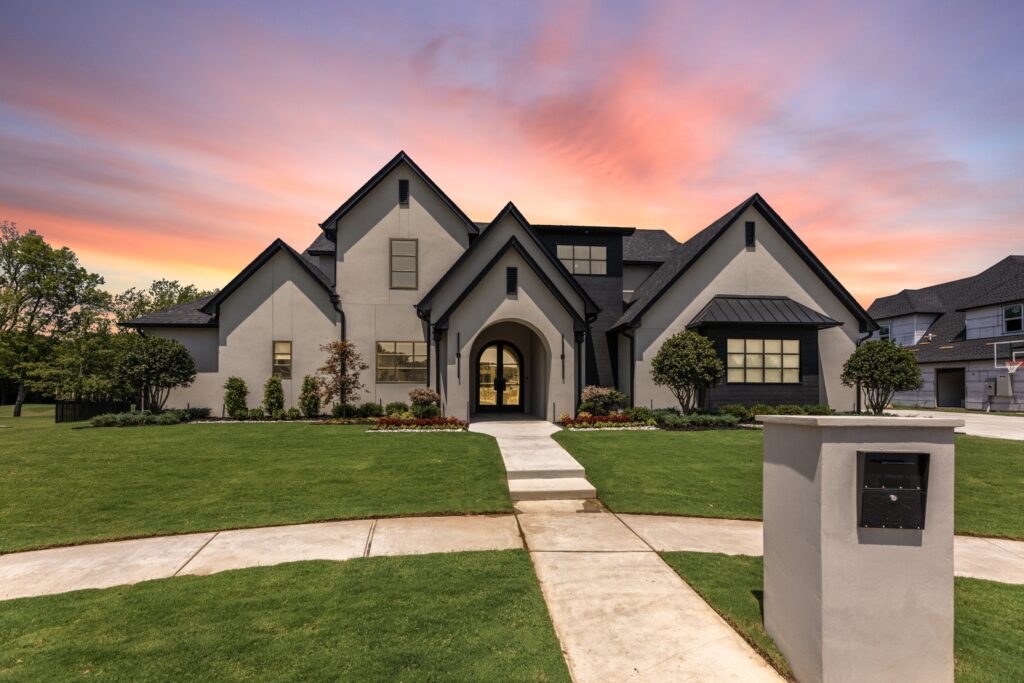 This dashing build  is located in Wyckford, Forest Ridge. This double-story home is the epitome of luxury and functionality! Inside you'll find custom hardwood floors, along with modern tile, with no transitions, quality Whirlpool appliances, an oversized laundry/mudroom, and much more. This spacious home also offers a tray ceiling in the Master Bedroom and an oversized Master Closest with enough space to store anything you wish. Additionally, this build is HERS and Energy Star Certified!
This build is located in The Bluffs III, Stone Canyon. This double-store custom building displays state of the art accommodations and detailing! This beautiful home has three bedrooms with en suite bathrooms, alongside two living rooms and a cinema room, this building offers the best that the housing market has to offer! Like the rest of the homes in display, this building also has certification from both HERS and Energy Star!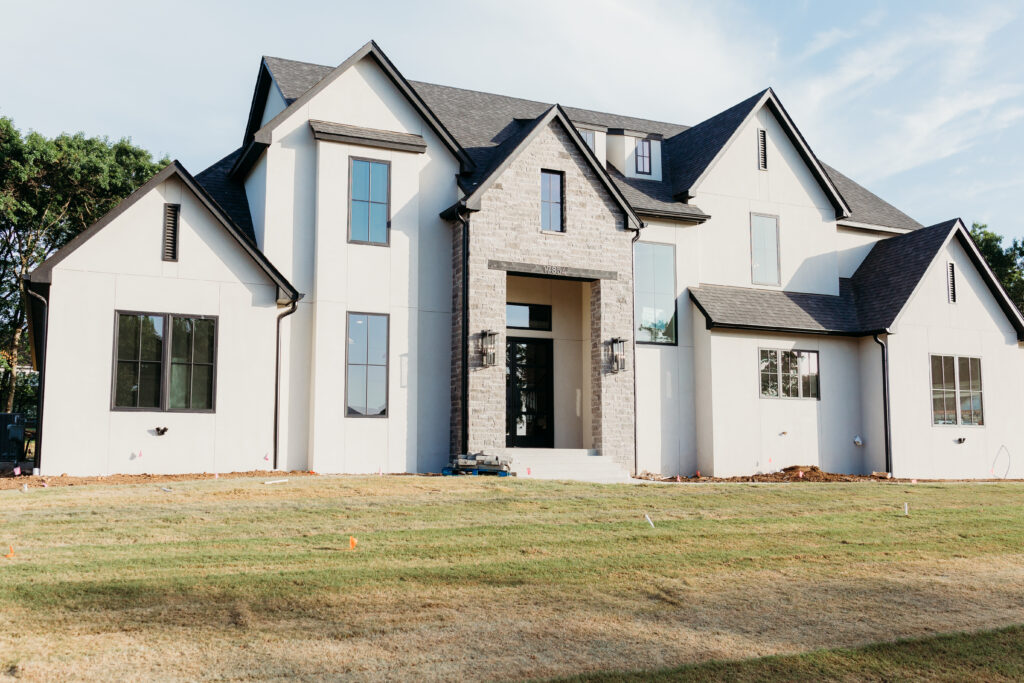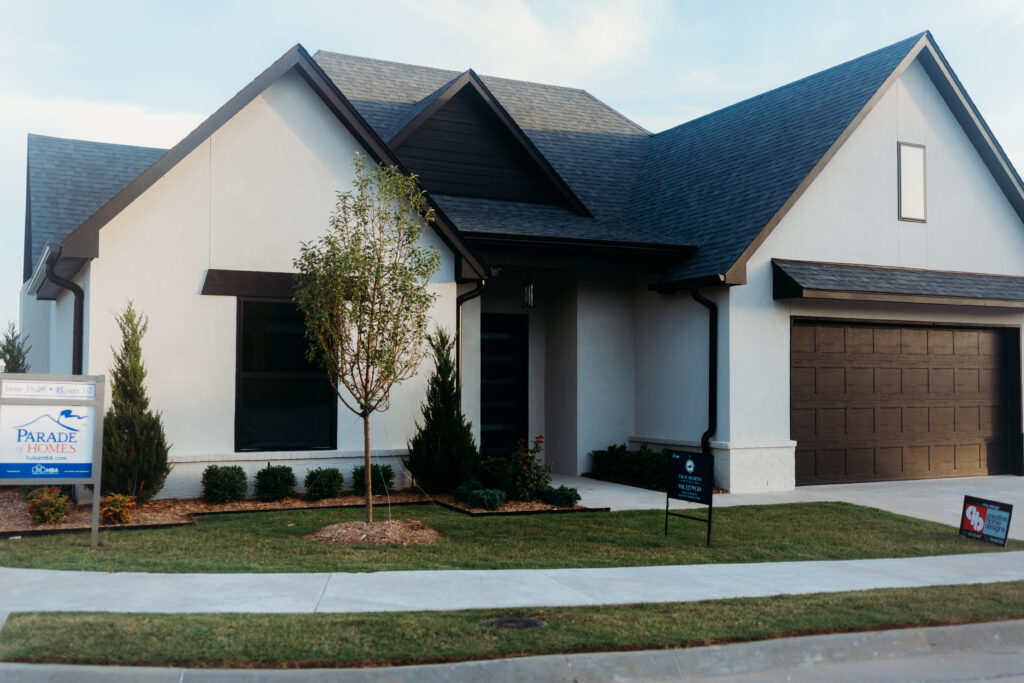 This build is located in Hyde Park at Tulsa Hills. This single-store custom home has distinct features that will please any future homeowners. The master bedroom has a spacious closet and bathroom en suite. The custom designed french kitchen is attached to the living room and provides both elegance and functionality to the space. The house also has one outdoor lounge area and a office room, making the best use of its  2063 square footage!   
We take pride in providing the Tulsa area with high-quality luxury homes. All of our builders only use top-quality materials and do not take any shortcuts. Using the industry's best practices we build every home with precise craftsmanship, all of our Tulsa Parade of Homes entries are no exception. Built in Tulsa's most sought-after neighborhood additions, these homes are both practical and luxurious. We let our work speak for itself, in last year's Parade of Homes we earn over 5 awards for our workmanship. You can check out a list of all our builds for 2022 here.

Quality
We take pride in building top-quality homes for the Tulsa area.

Efficient
Our goal is to deliver the highest quality builds in a timely manner.

Custom
We take every minute detail into account when crafting our homes.

Luxury
Our homes are always built with both luxury and functionality in mind.
Parade of Homes Tulsa 2022
Bringing Your Dreams To Life